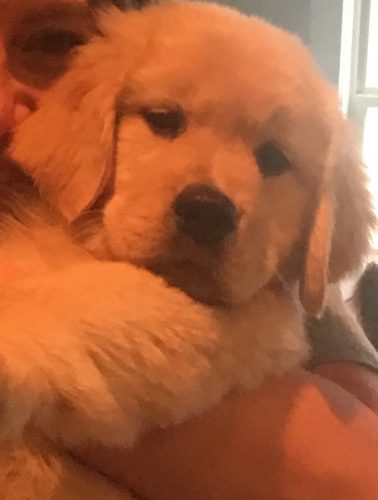 If you are interested in a puppy from our next litter by Carlee, Mya or Gracie please fill out the questionnaire below. If you have further questions I can answer for you please email us at Gracefulgoldenlove@gmail.com
Puppies are $3,100, $100 is due when placed on the waiting list.   We have only a couple of litters a year and I receive emails weekly from hopeful families therefore the $100 to be placed on the waitlist is nonrefundable.   An additional $500 is due when the puppies are one week of age and the remainder, $2,500, is due a week before they leave for their new homes. Please note most puppies are spoken for before they are born.
To be considered for one of the puppies you will need to tell us a little about yourself.  We can do this over the phone or you can email me the answers to the following questions.
How many people live in your household? Do you have any children if so what ages? (Please keep in mind we have three young children so puppies are raised in a home with children and will be well adjusted 🙂
Do you have any other dogs? If so what type and ages.
Have you ever had a golden retriever before? Are you aware of the health issues this breed can have? (This is why we perform more than 10 genetic tests on our girls before they are bred, many breeders do not do this due to cost, especially if they are backyard breeders having puppies not to improve the breed.)
Will your puppy have the opportunity to have plenty of room to run and play?
Lastly, I think it is very important for new families to pick out their puppies.  Please give me an idea of if you are looking for a boy or girl and what type of temperament will work best in your family.  I will do my best to give you a clear picture of each puppy's personality when you choose.